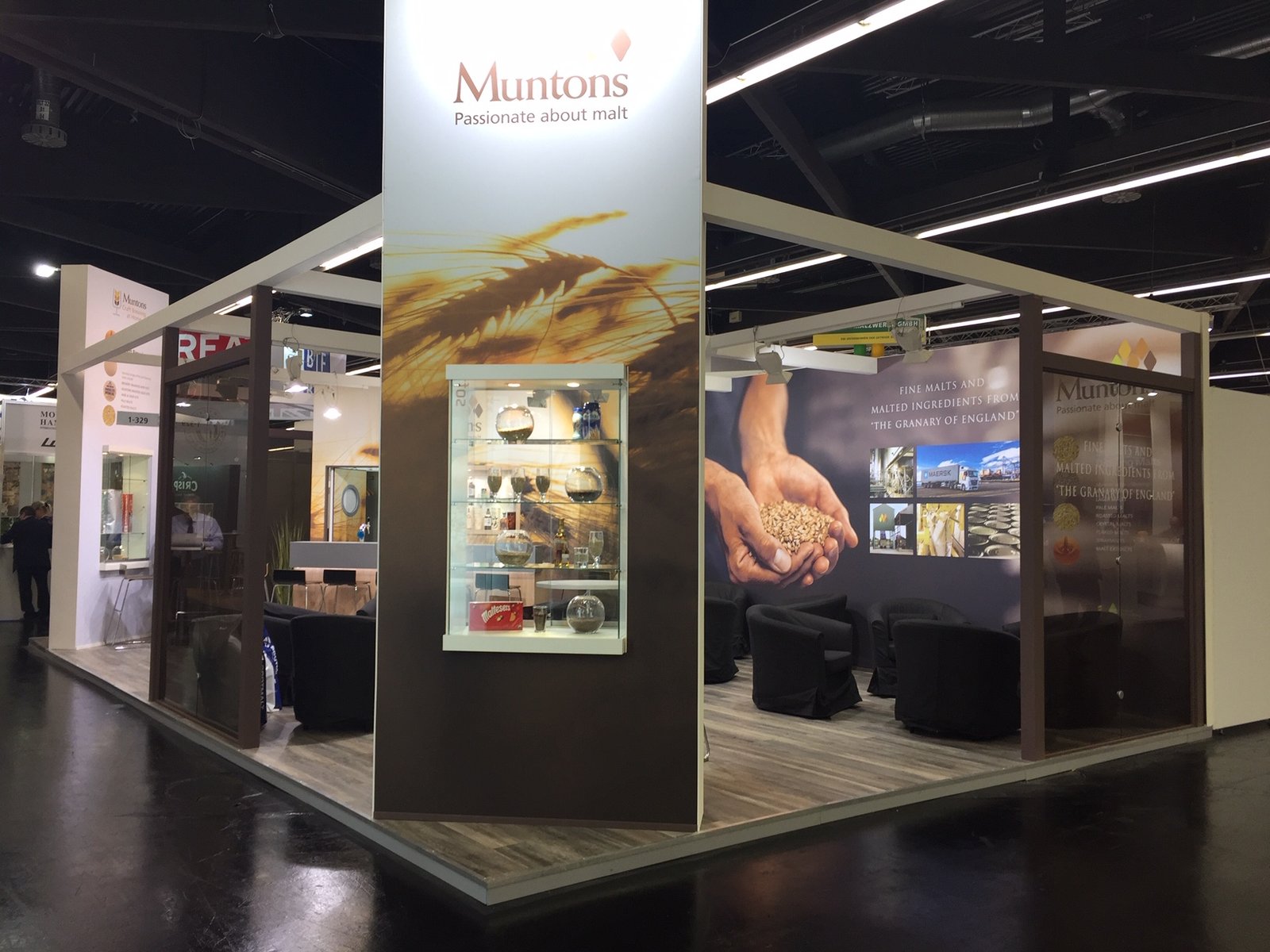 15 Nov

BrauBeviale 2018

Muntons are a leading global player in the supply of brewing and distilling malts, malt extracts, flours and flakes and many other malted ingredients relevant to the food and drinks industry.

Exhibiting at BrauBeviale 2018, the world's premier capital goods exhibition for the beverage industry, Muntons wanted to represent three trading divisions – Brewing & Distilling, Craft Brewing at Home and Food & Beverages.

Mustard were tasked with designing the on-display graphics for the stand, bar and product display areas, working collaboratively with the stand builders who supplied the 3D floor plans.

We opted for classic, wholesome images of barley fields and crafted grain juxtaposed with dynamic images of production equipment and logistics, supported by the line "Fine Malts and Malted Ingredients from the Granary of England".