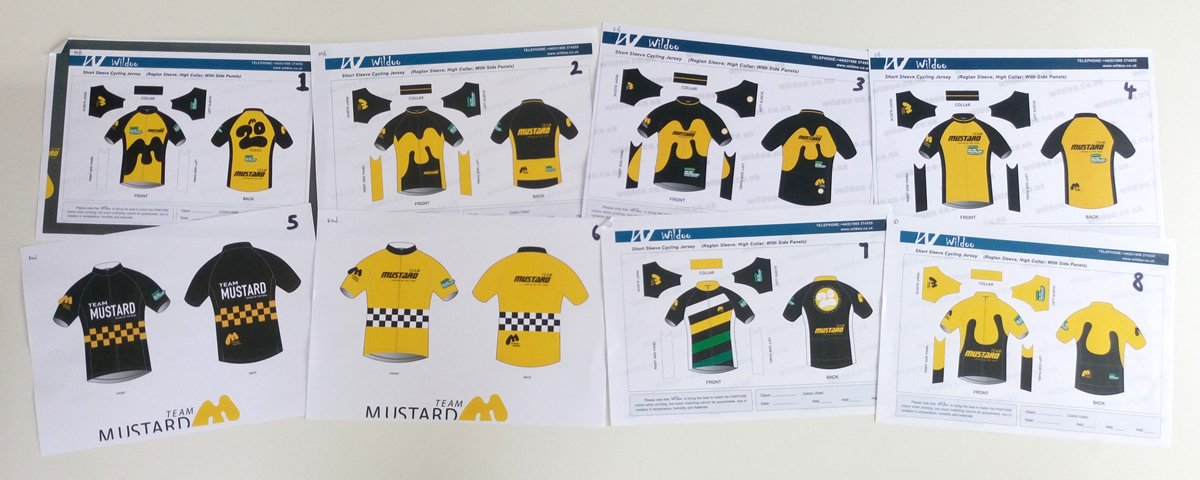 12 May

Web developers can design too…

With our charity bike ride in aid of MacMillan Cancer Support fast approaching, we held a little good-natured competition within the studio to come up with a design for the TeamMustard jerseys. We held a secret ballot on the mock-up ideas and here is the winning design:
My reward – bragging rights over the other designers here at Mustard. My forfeit – having to write this article!
Now it's over to Pam at Wildoo to reproduce the design on to their 'Racer Plus' jerseys ready for the Suffolk100 at the end of June. Can't wait to tug on the jersey and get going!