08 Mar

Friend or Foe?
We have just finished a really fun project for Peppy Barlow & Sally Wilden from Woven Theatre Company.
They came to us wanting promotional material for their play 'Friend or Foe', which follows 'the life & very lively times of Philip Thicknesse, Governor of Landguard Fort, Felixstowe' during the 18th Century.
Peppy & Sally had quite a specific idea in mind for the image, including Thicknesse and his wife, a monkey mascot with a wooden gun, a horse and cart, parakeet, and an angry Lord Orwell chasing behind.
Our first step was to take a look at 18th century satirical cartoons from the times, which have quite a funny, slapstick feel about them. Many of them were engravings.
Next I started sketching the characters/elements out and getting my head round them. Peppy & Sally had provided some pictures of the historical characters, and we did some more research to get the clothes and objects right.
Once we were happy with how the scene was coming together, and once the characters had become more refined, I added some smoke and movement to the scene to make the artwork more dynamic. It was essential to make the imagery appealing to children, and to capture their imagination. I managed to find an old 18th Century etching of the Landguard Fort online, so I used this as reference for the drawing in the background.
T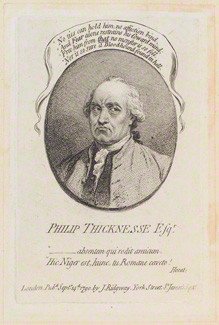 his pencil sketch was then scanned in, so text and colour was the next consideration. Roger B sourced some period fonts and we played around with these, setting the text within a scroll. The drawing was then coloured up digitally using photoshop with a watercolour-style quality, and it really came to life.
A final consideration was that the artwork would need to be impactful and distinguishable even at a small scale. So a heavy line was drawn round the main characters/elements. This worked nicely because many of the old satirical 18th century cartoons had a strong outline, and this really bolstered the image.
This was a really fun project to work on! We hope that the promotional material proves to be a success for Woven Theatre. Please see poster below for more information regarding the play.