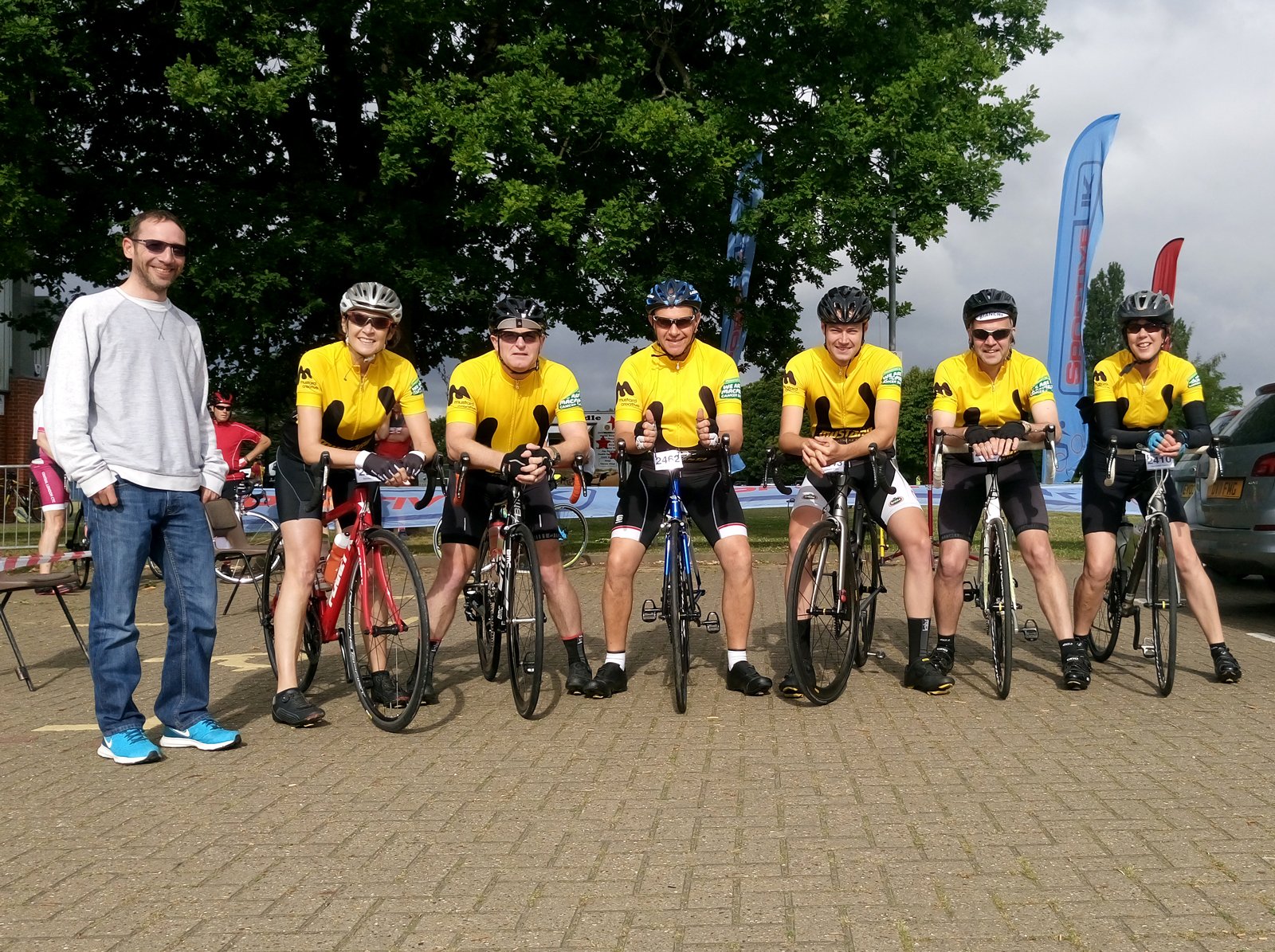 26 Jun

Suffolk 100 Challenge Completed

We did it! well 6 of us did – Ian was unable to participate due to a knee injury he sustained whilst training. The rest of us all completed the 100 miler on what was a warm, windy, overcast day and do you know what? we all kind of enjoyed it! Poor Ian, he and we were gutted he couldn't do it, but nevertheless, he and Judy his wife turned up to wave us off first thing and put on a fabulous post ride BBQ which was very welcome. He is intending to do another sportive later in the year. 

Chapeau to Roger Webb who rode his first ever 100 miles and first ever sportive with such aplomb. 

Here's some stats for those that are interested. The girls got Bronze and the Mustard guys got Gold times! 

 2244 BACON Roger M 50-59 100 5:04:40 19.69 Gold 

2243 BACON Morris M 18-39 100 5:04:41 19.69 Gold 

2245 BACON Gemma F 50-59 100 6:55:38 14.44 Bronze 

2409 PERRY Mark M 50-59 100 6:55:38 14.44 — 

2410 PERRY Fiona F 50-59 100 6:55:40 14.43 Bronze 

2462 WEBB Roger M 50-59 100 6:01:14 16.61 Gold 

We've now exceeded our fundraising target for Macmillan Cancer Support so finally thanks again for all your help with this challenge. (btw if you'd still like to make a donation it's not too late) 

https://www.justgiving.com/fundraising/TeamMustardSuffolk100

 It's very quiet in the office today!